Working at Joe Duffy
Our Goal is to establish an inclusive workplace that energises the people who fuel our company's growth. At Joe Duffy Group we must have engaged, flexible, committed and productive people who add value to the service offering we provide to our customers.
We focus on hiring the best, keeping the best and continually improving the skills and capabilities of individuals and teams. Our people deliver value to our customers, our customers bring growth to our business and growth offers opportunities to our people.
Fun & Enjoyment
Best People
Ambition
Drive
Respect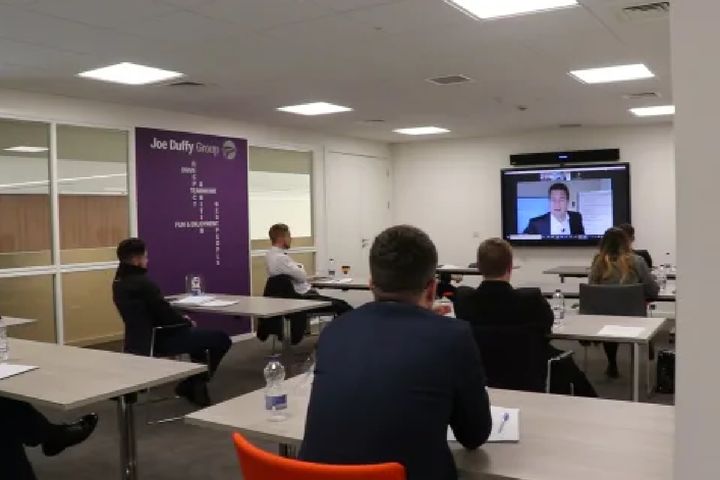 Joe Duffy Training Academy
We understand that our people are the most important part of our business. So you will find Training and Development at the forefront of our business strategy. Development is offered in many forms, it may be training courses or programmes, work-shadowing, mentoring, or on-the-job coaching. Induction is taken very seriously too, with a variety of events both at our Head Office and within Dealerships.
Giving Back
Notwithstanding our business ambitions, we firmly believe that our long-term success is inextricably linked to being a good business citizen. As a successful company, we recognise our obligations and responsibilities, and from the highest levels of the Group, we are committed to fulfilling them.