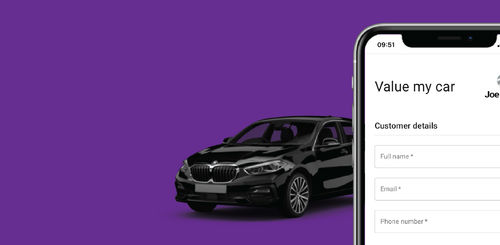 Frequently Asked Questions
How do I value my car with Joe Duffy Group?
Joe Duffy Group will make you an offer for your car irrespective of you buying one of our cars. There are two options available to get an offer for your vehicle.
Visit our store
Visit one of our Joe Duffy Group Locations, and we will conduct a fast, free, no-obligation valuation. A member of our team will look over your vehicle, take photographs of the car recording the mileage, mechanical and exterior condition of the vehicle, including the depths of the tyre. The valuation generally takes approximately 30 minutes, and you will be provided with a printed cash offer in writing for your car valid for five days
Online
You can log on to joeduffy.ie on your smartphone and complete the process on our website using our online appraisal system. This process is very straightforward and takes approximately ten minutes; it involves you taking six pictures of your car using your Android or Apple phone and answering a few questions on the mileage, condition and service history of your vehicle. We will then respond to you in writing within 1 hour during store opening hours with an offer which is subject to inspection at our store
The valuations are based on the age, condition, mileage and current market value of the vehicle we will make you an offer irrespective of you buying one of our cars in writing that's valid for five days, giving you time to think it over.
What paperwork do I need to have ready? 
The Car's registration document (together with appropriate proof of purchase if requested by us)
The Car's service history (if any);
The Car's NCT certificate (if any); and
The Car's user manuals (if any)
What you will need to sell or trade in? 
There are a few items that you will need if you are selling or part-exchanging a car to Joe Duffy Group, and we cannot agree to purchase the vehicle without these.
A valid and current vehicle registration document. This is to confirm ownership
A valid NCT test and all service history applicable to the vehicle
A valid photo ID and Passport
All Keys and remotes applicable to the car if only one key is supplied then a reduction of €250 will be made on all cars
*No final offer to purchase a car will be made without providing this information
What if I still owe money on my car? 

If you have outstanding finance on your vehicle, we will contact your finance provider to receive an up to date settlement figure. If your vehicle has had finance and it is now settled, we will need confirmation in writing from the finance company that all outstanding finance has been cleared. If the payment for the finance is more than the offer for the car, the difference is called negative equity, and the difference must be paid to ourselves in advance.​
How to complete the purchase? 
All offers that we make to purchase cars can only be made on our Joe Duffy App and website. The offer needs to be accepted together with a final inspection. We also require all paperwork, keys (we will deduct €150 from the price if only one key is provided), proof of title, and confirmation that there is no outstanding finance. We will then ask you to sign a change of ownership, copy of our purchase agreement to confirm that the car has not been stolen or subject to an insurance or total loss claim, all outstanding taxes has been paid and is your property. Payment will be made to you directly in to your bank account or we can offset the payment if you are buying a car from Joe Duffy Group.