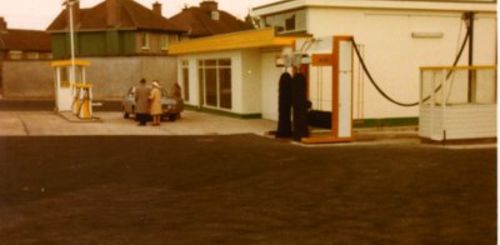 Our History
50 Years of Joe Duffy Group
OUR FOUNDERS
Joe Duffy - Sadly now passed away, Joe set up the original Joe Duffy Garage on the Ballygall Road East, joined by Bill Thompson. In 1972 Joe was awarded the very first BMW franchise in Ireland.
Bill Thompson - Bill joined Joe in 1970 as joint managing director of Joe Duffy Motors. Known as much in golfing circles (Bill played golf to an inter-provincial standard) as he was in the motoring industry, Bill became an expert in the ever increasing financial and taxation issues that evolved as Ireland's motor trade grew. Although retired now, Bill is still very much part of the Group today and attends all the key social events. Photographed at our Annual "Best People" awards ceremony in Croke Park, chatting to Jim Gavin.
PRESENT DAY
Gavin Hydes CEO - Gavin joined the Joe Duffy Group and was appointed to the board in June 2005, as Group Chief Executive. Gavin held various senior management roles in the hotel & motor industry and enjoyed considerable success in the UK Dealer Network. Following on from Gavin's appointment, Joe Duffy Motor Group has undergone a period of continued expansion, diversification and restructuring under his leadership. With 17 Brands, 21 franchises and 22 Nationwide locations the Group is now Ireland's largest retail motor Group, with 610 employees.