CHARGE YOUR MINI HYBRID AT HOME.
You can charge your MINI Countryman Plug-in-Hybrid easily and conveniently from a standard domestic 230-volt mains socket (SchuKo). It is the cheapest way to charge your MINI – and it will be fully charged after about 5 hours. No complex installation or unit required. Your MINI comes equipped with a single phase (level 1) charging cable for simple home charging.​
CHARGE YOUR MINI HYBRID IN PUBLIC.
Whether you're heading off on a weekend break or visiting family in another city, you can relax. You've got a great drive ahead. And as for any thoughts about range, public EV charging networks are growing rapidly. Besides, with a total range of up to 500 km, there's no limit to where the MINI Countryman Plug-in-Hybrid can take you. Contact your MINI dealer for further information.
TWINPOWER TURBOCHARGED ENGINES.
A unique combination of innovative engineering, premium materials and intelligent lightweight design ensures that MINI's 3-cylinder and 4-cylinder TwinPower Turbo engines deliver a smooth yet powerful performance and torque. Even in the low rev range, you'll enjoy greater reliabilitly and responsivness. They're so quick out of the blocks, we reckon you can also hit 62 mph (100 km/h) in just 5.1 seconds in the new MINI John Cooper Works Countryman.
MINI ALL4 ALL-WHEEL DRIVE.
When the going gets tough, MINI ALL4 All-Wheel Drive gets going. Fitted as standard in all new MINI Countryman ALL4 models, it distributes power dynamically between all wheels, giving you terrain-tackling traction and control on all surfaces. So whether you're negotiating the icy city streets in midwinter or you're somewhere off the beaten track, you can take on any road – and count on ALL4 to make your journey both safe, and gripping.
EASY OPENER.
Opening and closing the tailgate couldn't be easier and there are three ways you can do this, too. First of all, you can simply use the tailgate button. Secondly use the button in the driver's door. Thirdly you can simply press the button on your remote key to open the tailgate automatically.
AUTOMATIC TRANSMISSION.
7-speed Steptronic automatic transmission with double clutch: optional for MINI Countryman One, One D, Cooper and Cooper S. Upgrade to Steptronic automatic sports transmission with double clutch: optionally available for MINI Countryman Cooper S.
LUGGAGE COMPARTMENT NET.
A clever idea that's often overlooked. The luggage compartment net offers reliable protection to all forms of cargo that require extra stability and support. This black netting can be attached to the fastening points in the luggage compartment. Let nothing slip through the net.

MINI PICNIC BENCH.
Entertain in style on the comfortable picnic bench for two. This soft 2-seater bench comes with a fender dirt protection flap, so you keep clean as you sit back and take a break from roaming the countryside.It is fixed with buttons underneath the variable luggage compartment floor and can easily be stored. Just place it on the sill of the luggage compartment and you're all set to serve up. Enjoy.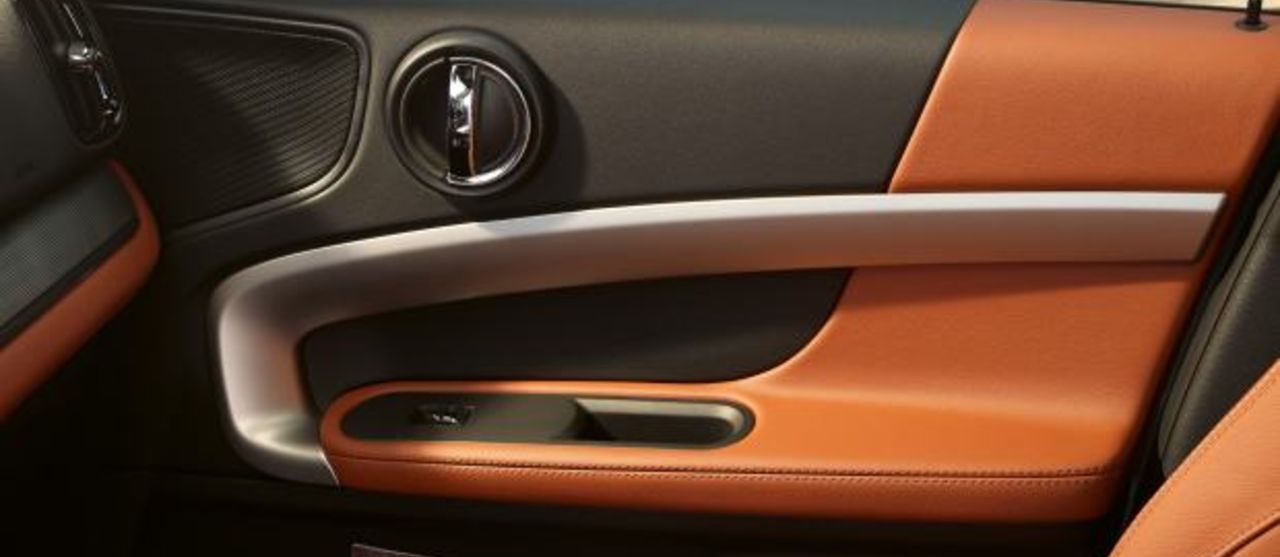 INTERACT WITH YOUR DIGITAL WORLD.

MINI CONNECTED. MINI Connected brings next level connectivity to your MINI with a wide range of intelligent services and apps. Enjoy the convenience of receiving Time to Leave notificiations and having 24/7 Concierge Services. MINI Connected comes with Natural Language Understanding, so you can interact with your MINI as if it were a good friend. MINI Connected also offers a host of options for navigating, communicating and playing music – all with a stunning display and intelligent, hands-free voice control. It comes in two packages. See which one would be best for you.