EXCITEMENT. INSTANT TORQUE. PULSATING PERFORMANCE.
At traffic lights, it's the torque (NM) at your disposal that counts. And the all-electric MINI gives you full torque, immediately. So the moment they go green and you press the accelerator pedal, the torque kicks in instantly to deliver thrilling agility and stirring acceleration. It's all about keeping things simple, and delivering – 0-100 km/h in 7.5 seconds – with no lag and no gearshift interruptions. Dynamic yet gentle, the all-electric MINI offers you an entirely new driving experience.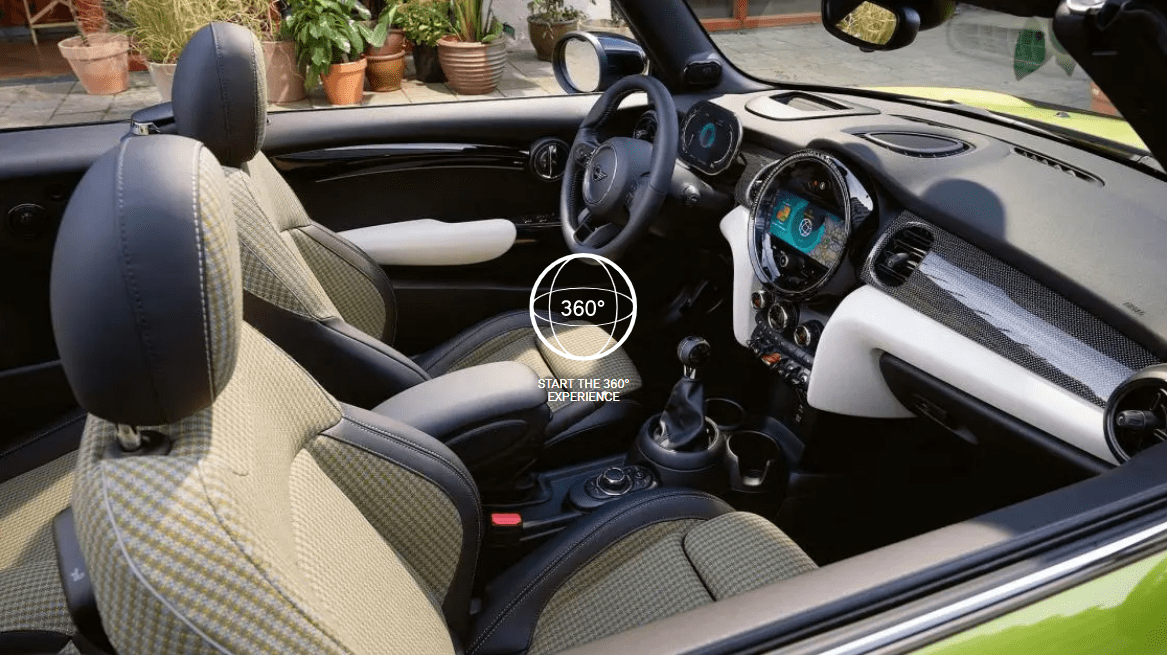 *The model shown may feature some optional equipment and details which are not available as standard.
LED HEADLIGHTS WITH EXTENDED CONTENTS.
In addition to the LED daytime running light within the main-beam headlight and the powerful and efficient Bi-LED light for low and high-beam settings, the enhanced LED headlights also provide adaptive LED light distribution. The LED rear lights feature a tail light with Union Jack design that uses LED optical fibre technology. Adaptive light distribution ensures better illumination at the sides of the vehicle in city, cross-country and motorway traffic. Automatic headlight-range adjustment is also included, which corrects changes in headlamp inclination due to changes in load status.
PIANO BLACK EXHAUST END PIPES.
The optional exhaust end pipes in distinctive Piano Black visually emphasise the powerful, athletic performance of your MINI. Their sporty appearance also perfectly complements the new design of the rear bumper whose geometry has been widened to give it a wider, more dynamic stance and impressive on-road presence.
NEW FRONT BUMPER.
The MINI Convertible flaunts a bolder, modern bumper design. The air curtains integrated on the left and right significantly enhance the aerodynamics and so play a significant role in improving your MINI's fuel economy.