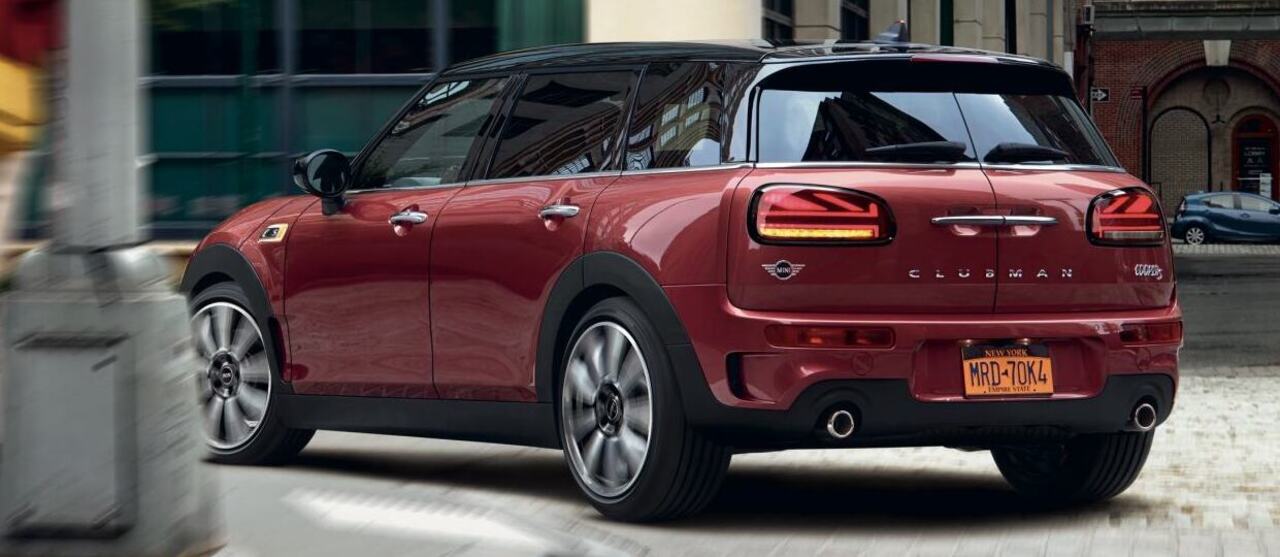 Effortlessly elegant, MINI Clubman is a perfect symbiosis of style, functionality and invention. Its erudite interior is generously spacious. It unites meticulous craftsmanship with premium materials and cutting-edge cockpit technologies. You feel exceptional comfort and a wonderful sense of wellbeing.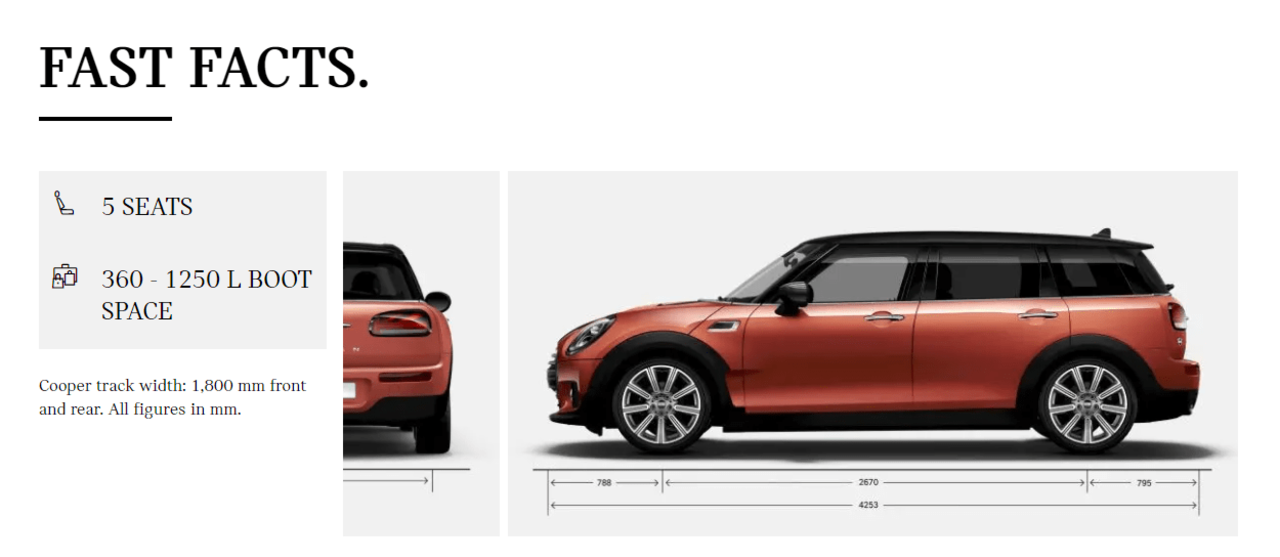 *The model shown may feature some optional equipment and details which are not available as standard.
PIANO BLACK DESIGN ACCENTS.
Elegant Piano Black Exterior design accents add style and charisma to the headlight surrounds, rear lights and radiator grille of your MINI Clubman. This classic high-gloss finish exudes a distinctive presence – enhancing your MINI's iconic looks and attitude. The impact can be magnified even further when combined with other black exterior components like black roof and mirror caps, black wheels or black bonnet stripes, to lend a perfectly personal touch.
ADAPTIVE LED HEADLIGHTS.
Innovative MINI matrix LED headlights provide best possible illumination levels for better visibility and safety. When the high beam is switched on, the lighting is highly effective. The front camera system integrated in the rear mirror detects oncoming vehicles and automatically switches on (or off) one or more of the headlight's four segments. This reduces distraction to other road users while optimally illuminating all other areas
HUES AND COLOURS.
The latest additions to our extensive palette of exterior colours are confident and exclusive at the same time. So give a warm welcome to Indian Summer Red and MINI Yours Enigmatic Black, which are now adding a new dimension of attitude to help you put your own personal stamp on your MINI. See the full palette of MINI standard, optional and special colours in the configurator.
AMBIENT LIGHT.
Choose the optional MINI Excitement package to give your MINI Clubman's interior the personal touch it deserves. It includes Ambient Lighting which lets you customise the colour in the cabin. So while the city lights outside shine brightly you can create the perfect atmosphere for the interior. Cast a glance at the radiant LED ring around the Centre Instrument. It changes colours in response to events – like when you accelerate. If you prefer a more mellow cockpit, just set it to one constant hue.
MULTIFUNCTION INSTRUMENT DISPLAY.
Available as part of the MINI Connected Media package or higher, our new MINI instrument cluster replaces the conventional tacho. Aesthetically curved in a sleek Black Panel design and positioned in your direct line of sight, it provides key information in a distinctive, modern display. The crisp, high-definition 5.0" digital screen and the displays flanking it provide details like your speed, fuel level, mileage, temperature and navigation instructions.
8.8" TOUCHSCREEN NAVIGATION.
The MINI Navigation System includes route navigation – combining spoken instructions with arrows and a map in a central, high-resolution and easy-to-use touchscreen display. This lets you pinch and zoom the app to give you a clear, detailed view of your route. The system also offers you night mode, Real Time Traffic Information and Points of Interest search function to guide you quickly and safely to your destination.