Timeless design, contemporary interpretation.

The shape of the 911 is unmistakable because of its iconic flyline and elegant roof lines. These have characterised Porsche since 1963, as have sports cars with astonishing performance.
The harmony of tradition and modernity–the iconic flyline and the continuous light strip.
Sporty, ergonomic, timeless: the cockpit with GT sports steering wheel, instrument cluster and sports seats plus.
Adrenaline at the push of a botton: Sport Chrono package incl. mode switch and stopwatch on the dashboard.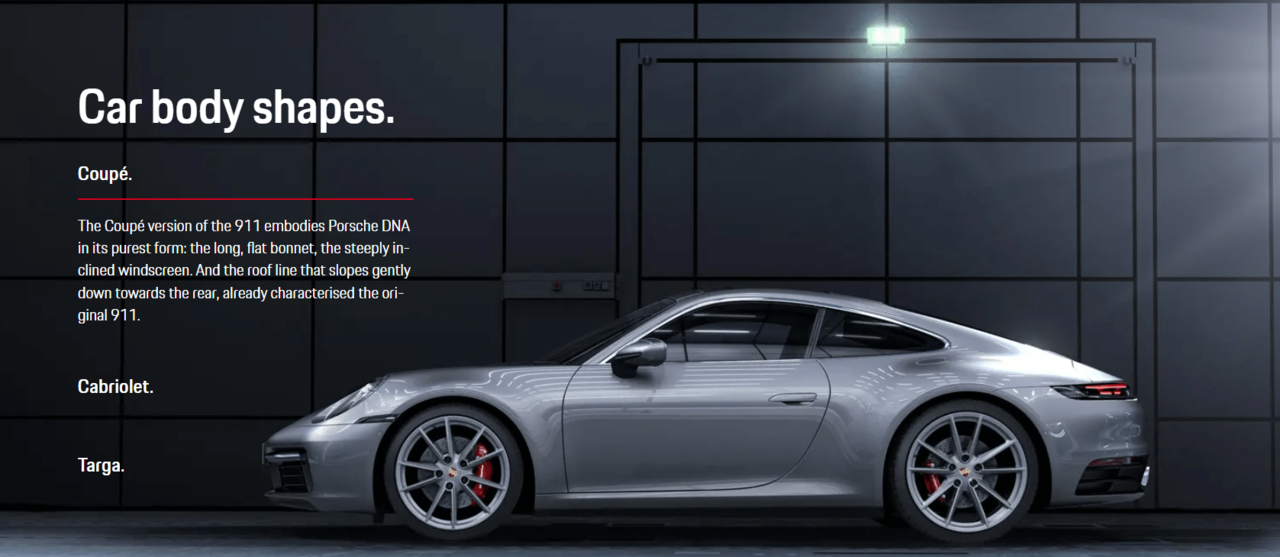 911 Carrera & Targa Models